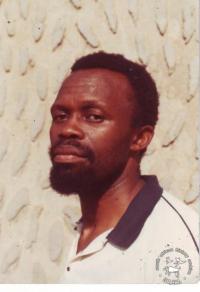 The proscription of the ANC and PAC severely restricted their direct operations and influence inside the country. The exiled leadership of both organizations introduced new strategies and tactics to carry forward the struggle for liberation. Amongst these underground operations and activists became important part of the machinery to fight the apartheid regime. In the 1980s the ANC (and to a lesser extent the PAC) had underground activists operating inside the country. These played an important role in politicizing young people, identifying others for military training in exile.
Recalling how he was drawn into underground structures of the ANC, Serote explained:
"One day I had a dream and in my dream I was looking for my friends, but they were not there ... It hit me that because they are not here then I'm skipping the country. I told Wally's [Serote] younger brother, Thabo, because he was going into exile. He told Wally and Wally said they must call me and I must stop dreaming about these things. I must join them in Botswana. I think it was 1980.
"I went there with Thabo because he knew how to get there. Wally had some people from the ANC and he called me and we talked. He said 'Look, your dream and when I interpret it is that you really want to fight'. I said yes, I do want to fight. And he said ... go back home and form a unit and we will keep on communicating about the developments. But then he informed me how to form a unit and how many people could form a unit.
"I came back and I asked Thabo [Serote] where do we start? Thabo suggested that the two of us should start the unit. Then later he said I should bring in another person. We gave each other MK (Umkhonto we Sizwe) names. Mine was Baktu George. I've forgotten his. Gezani [Ndhlovu] was one of the guys I trained. His sister, too. I got Greg Thulare but I could not pull him in into the unit, because he was already a known figure. We are (sic) operating with people who underst[ood] the political situation.
"They underst[ood] the aims of the underground movement. They underst[ood] the four pillars of the struggle, and that was because I took them to [Thabang] Makwetla and they trained them over the weekend and he told them that now they are (sic) members of MK. We were beginning to be a solid unit. I'm commanding it. There were five of us. It was me, my wife, Francina, and other three persons, Guy, Thabo, Steven. Oh, and another guy called David Letselebe."
Serote also formed other units which specialized in propaganda, intelligence, and military attacks on properties owned by people perceived to be collaborating with the government like the councilors. Describing the underground units' operations, Sello
Serote remarked:
"We are operating with the people who understand the political situation, they understand the aims of the underground movement, they understand the four pillars of the struggle and that was because I took them to Makwetla and they trained them over the weekend and he told them that now they are members of MK ... We were beginning to be a solid unity. I'm commanding it. There were five of us. It was me, my wife, Francina, and Guy , Thabo, Steven, and David Letselebe. Each one had a unit. David was sharing the propaganda [unit]. Guy was someone who liked guns.

"And Steven was in intelligence. My wife was in communication. They were commanding [these] units. And I'm overall. The one responsible for intelligence would form a sub-unit of intelligence. All the other units formed their sub-units, except for communication because it was said it was too sensitive. Francina had to work alone. Guy was responsible for the unit dealing with guns ... I don't know if you've heard that here in Tembisa there was a Transvaal Suicide Squad. It belonged to Guy's unit. I was reporting direct to Thabang Makwetla."
In the mid-1980s, a substantial number of young activists left South Africa to join MK. After undergoing military training some of them were infiltrated back into the country to carry out military operations. It was at this stage that houses belonging to the government-created councillors and police in the township were attacked with hand-grenades. The first hand-grenade was detonated at the house of a security policeman. Not long after that the house of the Deputy Mayor of Tembisa, Mr Herbert Majokoana, was attacked with a hand-grenade.
Similarly, the PAC was recruiting young people in Tembisa to join the PAC's military wing, the Azania Peoples' Army (APLA). Jaki Seroke, who was in charge of the PAC Transvaal, recalls that his underground unit, based in Tembisa, recruited a number of young people to leave the country into exile where they would receive military training.

He explains:
"Personally, I was in charge of a unit. From 1984 we started recruiting youth. Every year we would "pave" routes out of the country to countries like Lesotho. We would say, for instance, take a kombi load of 15 guys four times a year to Lesotho."

- Jaki Seroke 1
One of the young people to leave the country in 1986 to joinA PLA in exile is Ezekiel "Dondo" Dithebe. After relinquishing his membership in AZAPO, Dithebe joined the Azanian National Youth Unity (AZANYU), the PAC's youth wing inside South Africa.

Remembering how he left the country, Dithebe remarks:
"I think Baker Phasha left a month before us. When we left, we were offered a lift by Thlaki Lekganyane to Joburg. In Joburg, we met other people, and one of them was Yster. The latter took us to Lesotho via Sebokeng. We used taxis belonging to the Majakathata Taxi Association. Yster briefed the driver that we didn't have passports, so he should drop us off at Mohokari (Caledon) River. We were told that we should go a place where there was a low level crossing of water. When we get there we should be able to cross to Lesotho.

"Perhaps the most distinguished APLA cadre to come out of Tembisa was George Nyanga. [He] was born on 20 August 1967 in Olifantsfontein. He was the fourth child of the eighth children. He started his primary schooling at Tlamatlama Lower Primary in 1977 and went to Tshepisa Higher Primary in 1981 where he passed his Standard six. Thereafter he went to Malebo High School in Pietersburg where he did Form Two and Three. In 1987 he returned to Tembisa to do his Form Four at Thuto Ke Matla High School. And in 1988 he went to do his Form Five at Bokamoso High Schoo.l It was at Bokamoso that he became a leading member of the SRC and an organizer. During this period he was already involved in AZANYU Tembisa branch as an organizer."
In September 1988 he left the country to join the PAC External Mission. He underwent military training in West Africa and became one of the leading members of APLA Political Commissariat. Nyanga was killed in action on 18 June 1990 in Mafikeng. According to reports, he died in a battle between the Bophuthatswana Defence Force Patrol and the APLA cadres at Ramatlabama, 35 kilometres from Mafikeng. Ezekiel Dondo Dithebe, who, together with a fellow APLA cadre, had been infiltrated into South Africa in 1990 to carry out military actions in Mafikeng, recalls that George Nyanga and Oupa Sekoboto were supposed to join his unit when he met his death:
"The people who were going to join us were comrade George Nyanga and Oupa Sekoboto. But unfortunately ... there was mis-communication. Some times it happens that you miss each other because of miscommunication ...You see, when cars approach at night we had to run into the bush to hide. Some times you end up running away from the car that had come to fetch you. So, these guys crossed successfully [and] arrived at night. The following day while waiting at the taxi rank they had a problem. They were confronted by the SADF and the Bophuthatswana soldiers. There was an attack and counter-attack that resulted in Oupa Sekoboto from Sebokeng getting arrested. And George Nyanga died in that operation."
Not all young people who, after being recruited into the underground operations, left the country. Some operated underground within the country. Mncedisi Sibanyoni's story illustrates this point:
"I was recruited to be an ANC's operative underground. I don't remember exactly which year was it, but it was still in the '80s. I participated and trained as an underground of Umkhonto we Sizwe. I've executed some certain tasks ... I used to be around Tembisa, around Johannesburg, and somewhere in Kwazulu-Natal."

NEXT: Women and the struggle for liberation
1. Interview with Jaki Seroke, conducted by Tshepo Moloi, Cosmo City, Johannesburg, 11 November 2011 [Tshepo Moloi's private collection].